Ellen Leah Wahle, knitter-artist
Click on photo below to view thumbnail page of Ellen's Felted Bags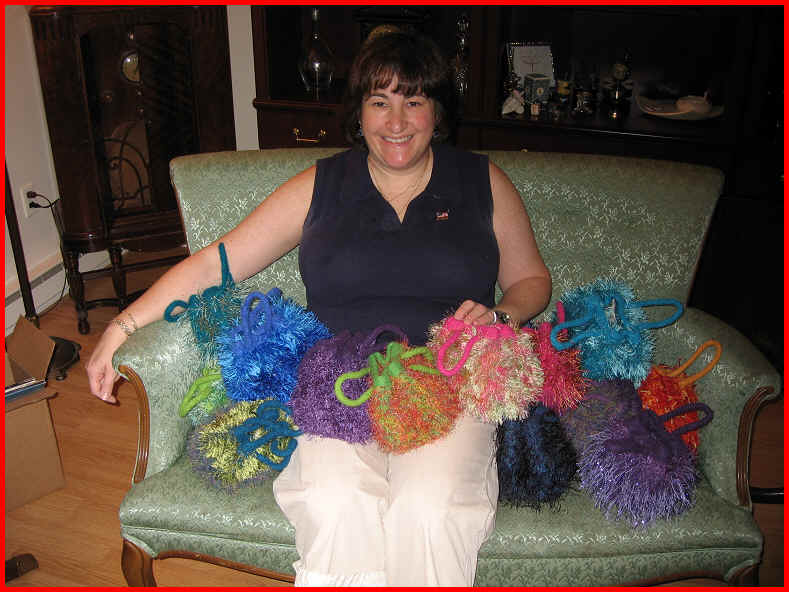 Ellen Wahle shows and sells her
handmade Felted Bags and other items
at "stART on the Street" on Park Avenue
in Worcester.



Now on display at
126 Post Salon,
126 June Street in Worcester.


"Twister", the mascot of our own
Worcester Tornadoes admires one of Ellen
Wahle's handmade Felted Bags. It looks
like they are related!!!